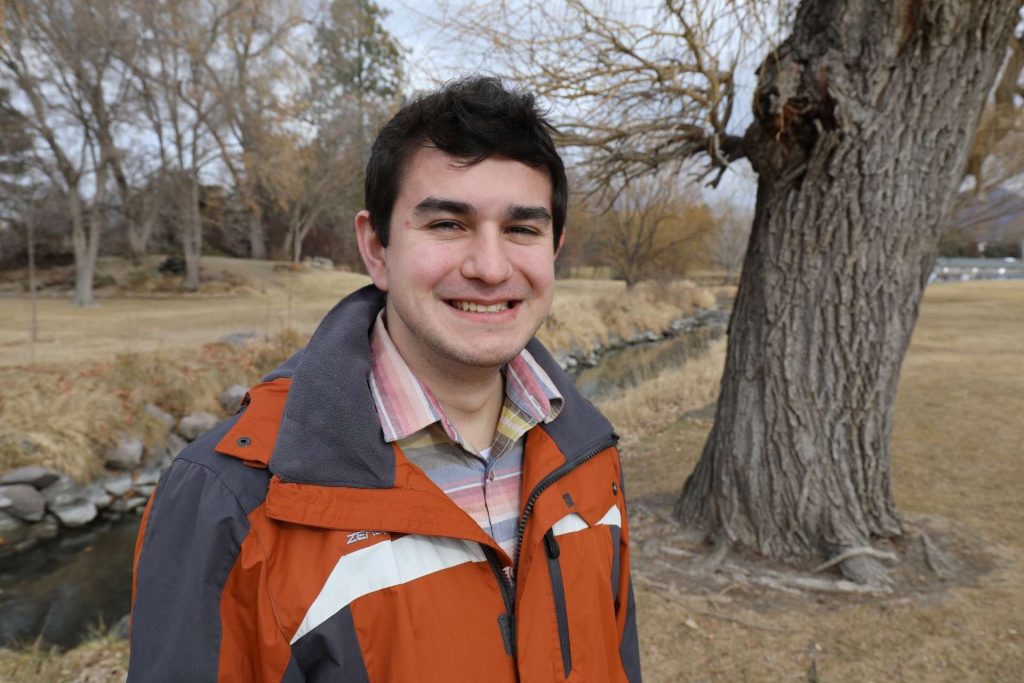 Park City Library has a new Spanish Services Librarian – Daniel Thurston. As the Library welcomes Daniel, we would like to introduce him to the Park City community. Here's a little about Daniel…
About Daniel
Daniel comes to the Park City Library from Provo City Library and Pleasant Grove City Library where he has experience with adult and teen services along with storytimes. He is working on his master's degree in Library and Information Science online from Indiana University – one of highest ranked universities in the country for this degree! In his spare time and when he isn't working on his degree, Daniel enjoys reading, coloring, crocheting, and spending time with his family.
Excitement for Serving the Community
Daniel is very excited to be at the Park City Library. He is prioritizing establishing a virtual storytime in Spanish called "Cuentos y cantos" and providing curbside pickup services with Spanish assistance. He has been ordering new books for all ages including best sellers, classics, fiction, and non-fiction. We commonly find Daniel in the bookshelves seeing what books Parkites would want to see in the Library. Starting during a pandemic, Daniel is excited for the day he gets to meet library users in person! Learn more about Spanish services and events in the "Español" section of our website.
His Favorite Books
Like every librarian, how does someone like Daniel list only a few of his favorite books? Here are just a few.
In early colonial Massachusetts, a young woman endures the consequences of her sin of adultery and spends the rest of her life in atonement.
Discovering a tattered letter that says she is to open it only in the event of her husband's death, Cecelia, a successful family woman, is unable to resist reading the letter and discovers a secret that shatters her life and the lives of two other women.
Limited and persecuted by racial divides in 1962 Jackson, Mississippi, three women, including an African-American maid, her sassy and chronically unemployed friend, and a recently graduated white woman, team up for a clandestine project.
Have you ever tried to learn more about some incredible thing, only to be frustrated by incomprehensible jargon? Randall Munroe is here to help. In Thing Explainer, he uses line drawings and only the thousand (or, rather, "ten hundred") most common words to provide simple explanations for some of the most interesting stuff there is.
Recommended for grades 6-9.
Archer has four important role models in his life–his dad, his grandfather, his uncle Paul, and his favorite teacher, Mr. McLeod. When Uncle Paul and Mr. McLeod get married, Archer's sixth-grade year becomes one he'll never forget.
Recommended for grades 4-6.
Twelve-year-old June Harper, shocked when her parents go on a campaign to clear the Dogwood Middle School library of objectionable books, starts a secret banned books library in an empty locker.
Recommended for grades 4-7.
This blog post was created by librarians from Park City Library with help of information found in NoveList – a database which is free with your library card. NoveList is a comprehensive reading recommendation resource.