…my kids (and I) really rely on Todd Parr's books for what some may call guidance, but what I call mind-reading and mental hugging.

JUANITA GILES, "When in Doubt, Pretend to Be Todd Parr"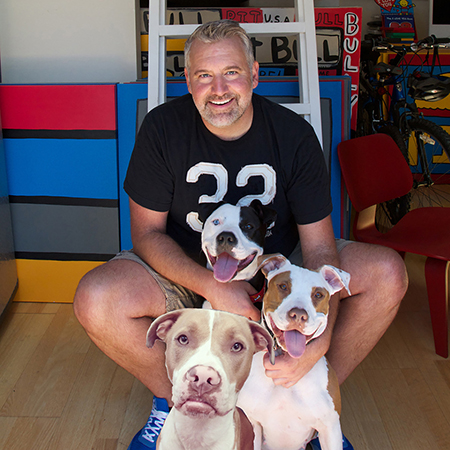 Zoom with Todd Parr
Park City Library invites everyone to a free, virtual author event with Todd Parr. Kindness and empathy remain at the forefront of Todd's books, which contain many voices. His books that feature bright colors, bold lines, and brief text will soon become family favorites if they are not already.
April 21, 11am
https://us02web.zoom.us/j/5301248466?pwd=b3V6RUJpd1ZDQnNvZE9pOG5xU3dGUT09
Meeting ID: 530 124 8466, Password: Books2020
This event is part of Action Book Club, which has the theme of "Many Voices." In this book club, participants read a book on the theme and take action in their community.
About Todd
Todd Parr is the author and illustrator of more than 50 books for children including the New York Times bestselling The I Love You Book, The Earth Book, and The Thankful Book. His books have received numerous awards and are available in over eighteen languages throughout the world. He is the co-creator of the popular Daytime Emmy® nominated television show, ToddWorld, as well as short films for Sesame Street. Todd is also working on a new show based on his books, produced by Spider Eye in the UK. In a review of his 2019 release, The Kindness Book, The School Library Journal states "Parr encourages consideration of all people and creatures great and small." Kindness and empathy remain at the forefront of Todd's books and in his collaborations with SF-MARIN Food Bank, Stouffer's, People Magazine and several companies working towards helping people, animals, and promoting literacy. In 2020 the Mermaid Theater of Nova Scotia will be launching a staged adaptation of Todd's books in a production titled It's Ok to Be Different – Stories by Todd Parr. Todd lives in Berkeley, California with his three adopted Pit Bulls.
NPR's Juanita Giles wrote "When In Doubt, Pretend to Be Todd Parr" – a great article about what Todd Parr books mean for her family.
Todd's Books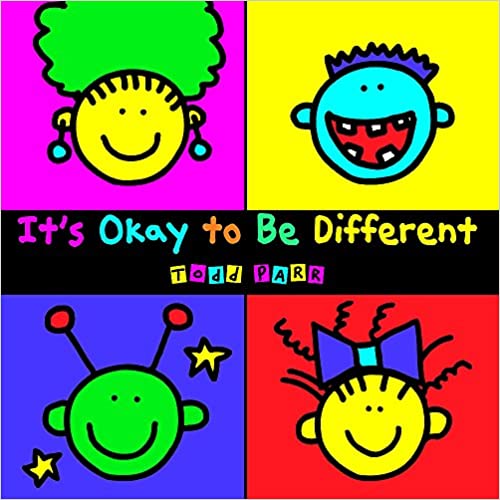 Told with Todd Parr's signature wit and wisdom, It's Okay to Be Different cleverly delivers the important messages of acceptance, understanding, and confidence in an accessible, child-friendly format. Targeted to young children, this book will inspire kids to celebrate their individuality through acceptance of others and self-confidence–and it's never to early to develop a healthy self-esteem.
Recommended for grades Pre-K-2. Children younger will also enjoy.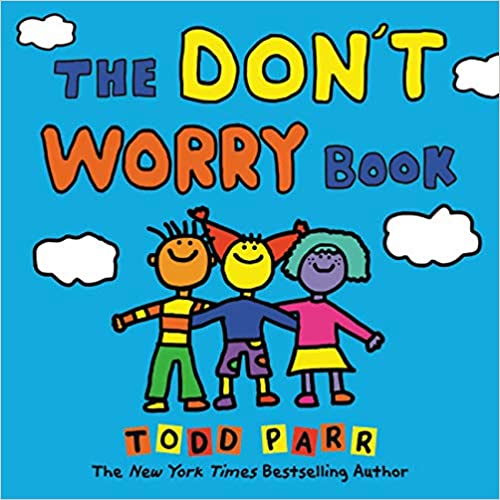 This book that reassures kids everywhere that even when things are scary or confusing, there's always something comforting around the corner. Todd highlights what might make kids worry–from loud news, to loud neighbors, or a big day at school. With his signature humor and instantly recognizable style, Todd speaks out to kids who are feeling the weight of their world, offering solutions and comfort, as well as giggles.
Recommended for grades Pre-K-1. Children younger will also enjoy.
Through the lens of a pet fish who has lost his companion, Todd Parr tells a moving and wholly accessible story about saying goodbye. Touching upon the host of emotions children experience, Todd reminds readers that it's okay not to know all the answers, and that someone will always be there to support them. An invaluable resource for life's toughest moments.
Recommended for grades Pre-K-2. Children younger will also enjoy.
Featured on Sesame Street
Todd Parr's work has been featured many times on Sesame Street. Here is one of our favorite videos featuring doggie kisses!