In a twist on the traditional book club, Little Free Library's Action Book Club™ invites participants to read books on timely topics and take part in meaningful—and fun—service projects to benefit their communities. This is reading and social engagement at its best.
During COVID-19, this book club allows Parkites to read together, with their household, or by themselves. The service projects can be done together or alone.
The Park City Library's Action Book Club theme changes each season. Each theme celebrates the joy of reading and the power of literacy.
This book club initiative is supported by the American Library Association's Transforming Communities grant.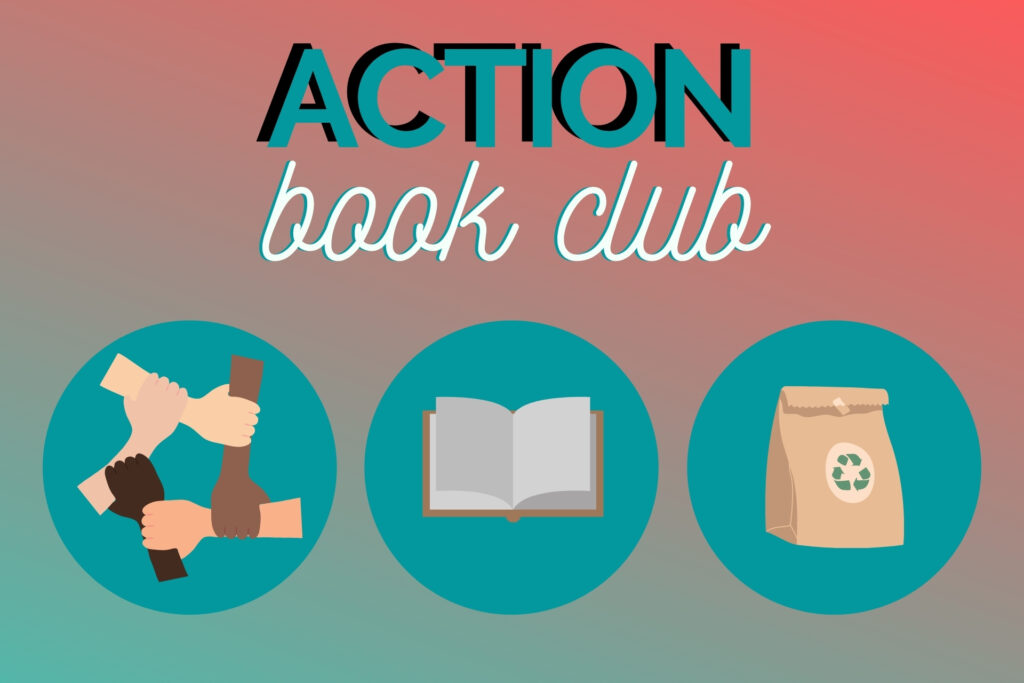 Participating in the Action Book Club is easy. Follow these easy steps to get started.
Summer Theme: Come Together
Come together on unity, equity, and understanding in a divided world this June, July, & August.
Step 1: Read a Book
Select a book to read from the recommended list or choose one of your own.
Step 2: Take Action
Pick up an action bag from the Library, participate in a library event, or choose your own action.
Take Action
Between June and August, the Park City Library offers these free action bags or library events to attend to bring unity to Park City or your neighborhood. What will you encourage your neighborhood to come together?
6/1: Seed Bombs Kit
Spread joy by making and planting a seed ball; a small cluster packed with dirt and wildflower seeds.
6/28: 4th of July Kit
This kit will help you decorate and celebrate this classic Park City holiday.
8/3: Citronella Candle Kit
Enjoy the last days of summer by decorating a mosquito/tea light holder. Give the light holder as a gift to a neighbor or someone in the community.
Mindful Dialogue
Join Kate Mapp, Adult Services Librarian, to discuss the Action Book Club theme "Come Together." A key focus will be on how we can be a welcoming community. Mindful dialogue is designed to help us discuss timely topics with respect and compassion for one another.
This event is on July 17th, at 11am, in the Reading Garden (East of the Library building).
Recommended Reading for Adults
A novel which grapples with the complex history of Native Americans; with an inheritance of profound spirituality; and with a plague of addiction, abuse and suicide, follows 12 characters, each of whom has private reasons for traveling to the Big Oakland Powwow.
A Seattle-based writer, editor and speaker tackles the sensitive, hyper-charged racial landscape in current America, discussing the issues of privilege, police brutality, intersectionality, micro-aggressions, the Black Lives Matter movement, and the "N" word.
When her new husband is arrested and imprisoned for a crime she knows he did not commit, a rising artist takes comfort in a longtime friendship, only to encounter unexpected challenges in resuming her life when her husband's sentence is suddenly overturned.
Recommended Reading for Teens
Maya Aziz, seventeen, is caught between her India-born parents world of college and marrying a suitable Muslim boy and her dream world of film school and dating her classmate, Phil, when a terrorist attack changes her life forever.
Recommended for grades 9-12.
Writing letters to the late Dr. Martin Luther King Jr., seventeen-year-old college-bound Justyce McAllister struggles to face the reality of race relations today and how they are shaping him.
Recommended for grade 9-12.
In a near-future New York City where a service alerts people on the day they will die, teenagers Mateo Torrez and Rufus Emeterio meet using the Last Friend app and are faced with the challenge of living a lifetime on their End Day.
Recommended for grades 9-12.
Recommended Reading for Youth
Lives of four misfits are intertwined when a bully's prank lands shy Virgil at the bottom of a well and Valencia, Kaori, and Gen band together in an epic quest to find and rescue him.
Recommended for grades 3-7.
When six students are chosen to participate in a weekly talk with no adults allowed, they discover that when they're together, it's safe to share the hopes and fears they have to hide from the rest of the world.
Recommended for grades 4-6.
Separated by decades, Josef, a Jew living in 1930s Nazi Germany; Isabel, a girl trying to escape unrest in 1994 Cuba; and Mahmoud, a Syrian boy in 2015 whose homeland is torn apart by violence, embark on journeys in search of refuge.
Recommended for grades 3-6.
Recommended Reading for Children
Simple text and collage illustrations remind the reader that we are stronger together than alone.
Recommended for grades Pre-Kindergarten-1.
A boy and his grandfather cross a language and cultural barrier using their shared love of art, storytelling, and fantasy.
Recommended for grades Pre-Kindergarten-2.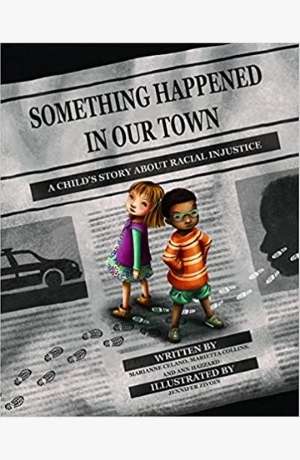 After discussing the police shooting of a local Black man with their families, Emma and Josh know how to treat a new student who looks and speaks differently than his classmates.
Recommended for grades 1-2.
This blog post was created by librarians from Park City Library with help of information found in NoveList – a database which is free with your library card. NoveList is a comprehensive reading recommendation resource.