Art Exhibits at the Library
Art fosters creativity and inspires curiosity.
Visit our exhibitions throughout the first and second floors.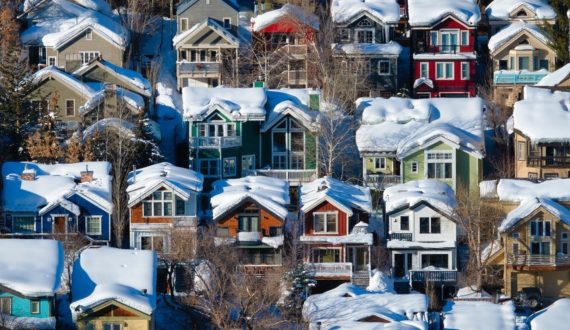 Rich Bullough and Mary Waterman, September 2-November 27
Enjoy the Fall 2022 art exhibit featuring the photography of locals Mary Waterman and Rich Bullough.
More about Mary Waterman:
Mary Waterman will be displaying her photography exhibit "Discovering Beauty in the Wasatch Back and Beyond".  The exhibit will include prints in various formats which show off the beauty and grandeur found in the Park City area, in Heber Valley, and the surrounding mountains, as well as from her adventures in other Utah locations and across the globe.
Mary Waterman fell in love with the Wasatch Back and its views of ski resorts, farmsteads and the bucolic scenes of Mount Timpanogos and the Heber Valley while on a Sunday drive in 1980 and found a way to move her young family to Heber Valley soon after.  She has lived, worked, and played in the area since 1983 with her husband, Brent, and their two now-grown sons.
Mary developed a passion for photographing the beauty of the area in 2015 and loves to brighten someone's day by sharing the beauty she sees.  Follow her adventures on Facebook and Instagram and visit her fine art website at marywatermanphotography.smugmug.com to purchase prints.  Or contact her directly at marywatermanphotography@gmail.com to purchase greeting cards, calendars, and prints.
More about Rich Bullough:
Rich Bullough feels remarkably fortunate to live in, and visit, this fantastic place we call Utah. Rich Bullough was born here, as were multiple generations of his ancestors. For that, he is very thankful. He believes there is no better place to practice his craft.
Utah and the American Southwest are in his blood. He loves photographing wild lands in these places. But he also enjoys making images of agricultural lands and buildings, many of which are disappearing to development.
Conservation and a sense of history and change are what direct him to the locations he photographs. Now in his mid-60s, he reflects on the massive changes around him, and the loss of both lands and structure. His hope is that through his photographs there may be some record.
He credits his father, Dr. Robert Vern Bullough, who is a superb landscape painter, for helping him develop an eye for subtle beauty. Having spent enormous amounts of time in the field together over the decades, he strives to see things as his father has and does.
Rich Bullough is a Utah native, living in Summit County for over 25 years. His professional career was in Public Health, including serving as Health Officer in Summit County for over a decade, a position from which he recently retired. Although he has always had demanding jobs, he never lost sight of the joy he finds in making photographs, especially when with his family.
Since the 1970s, he has been carrying a camera almost everywhere he travels. While he uses digital cameras for most of his color images, he most enjoys using film cameras up to the 4x5 inch format, some over 100 years old. Nearly all of his black and white images are made on film and are developed and printed in his traditional home darkroom, a place where time takes on a different meaning.