Art Exhibits at the Library
Art fosters creativity and inspires curiosity.
Visit our exhibitions throughout the first and second floors.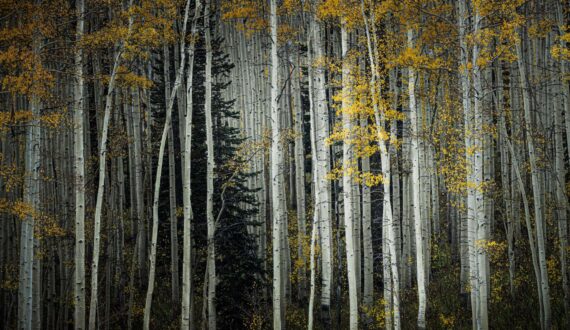 "Into the Wood" Art Exhibit with Park City Artist Association
Exhibit: September 2nd - November 29th
Art Reception: October 19th, 5-7pm
The Park City Artists Association (PCAA) is an alliance for the promotion of local art within the Park City community. In 1981, six local artists were motivated to start the Park City Professional Artists Association. Our artists create beautiful art, enjoy each other's company, and have thrived in our mountain town for over 30 years.
PCAA sponsors social gatherings and fundraising events to support an art scholarship, encourages volunteer efforts for local non-profit groups, and conducts professional development seminars. In addition, members collaborate on exhibition opportunities and art shows.
Our group is a social networking club that runs on membership dues. We rely on the support of and networking relationships with outside non-profit groups for many of the benefits we enjoy. Supporting our local community has always been important to PCAA members as is evident in our volunteerism and scholarship fundraising. PCAA provides a kind and nurturing environment supportive of both professional and novice artists. Members are especially inviting and encouraging towards emerging artists who join looking for information and mentors.
The Park City Artists Association is a true Park City treasure.
The call for entries is now closed. We will reopen the next call for entries in late 2023 or early 2024. Check back here for updates. 
Exhibits are chosen by a committee according to the needs and interests of the community, the variety of shows, the artistic quality of the works, and the suitability of format for the Park City Library's physical space. The Park City Library is interested in submissions that include a single or variety of 2D mediums, shows that consistent single artist or a consortium of artists, art can either be solely for exhibition or sale. If you wish for your art to be considered for exhibition, please read the following information and instructions. At this time the Park City Library can only accommodate two-dimensional artwork.
All submissions must include an artist portfolio and fill out online art exhibit application form. The artist portfolio should include 10-20 images of work that can be exhibited as a unit. Images should be well-lighted with artwork photographed against a neutral background. Please include information about the dimensions of each work in the image descriptions. Only submit one application per call for entry period. View the Park City Art Exhibition Policy  on page 19 for more information.
Artists will receive notification of acceptance or rejection within six weeks following the deadline.

WHEN A SUBMISSION IS ACCEPTED
Artwork may be displayed for up to a 3 month period. We typically have exhibition timespans that align with the seasons (Summer, Fall, Winter, Spring).
All artwork will remain on exhibit for the duration of the show.
Prior to the show, the artist will meet with a library representative to go over the following:

View the exhibit space and answer any questions.
Review exhibit policies and procedures (information packet and exhibition agreement-contract).
Sign the exhibition agreement-contract

The Artist will be responsible for hanging the artwork. Artwork must be wired and ready for hanging on preinstalled art rail throughout the library.
The Artist will provide a list of all artwork including title, medium, and date for each item prior to the exhibit. The Park City Library will produce a label for each piece. The Library does not print prices on artwork labels.
The Artist will provide the Library with high-resolution digital images for use in promotion of the exhibition.
All sales inquiries are referred to the artist or their representative; The Park City Library does not facilitate sales transactions.
The Park City Library may exhibit work by more than one artist at a time.