Art Exhibits at the Library
Art fosters creativity and inspires curiosity.
Visit our exhibitions throughout the first and second floors.
Utah Women Making History, June 8 - August 14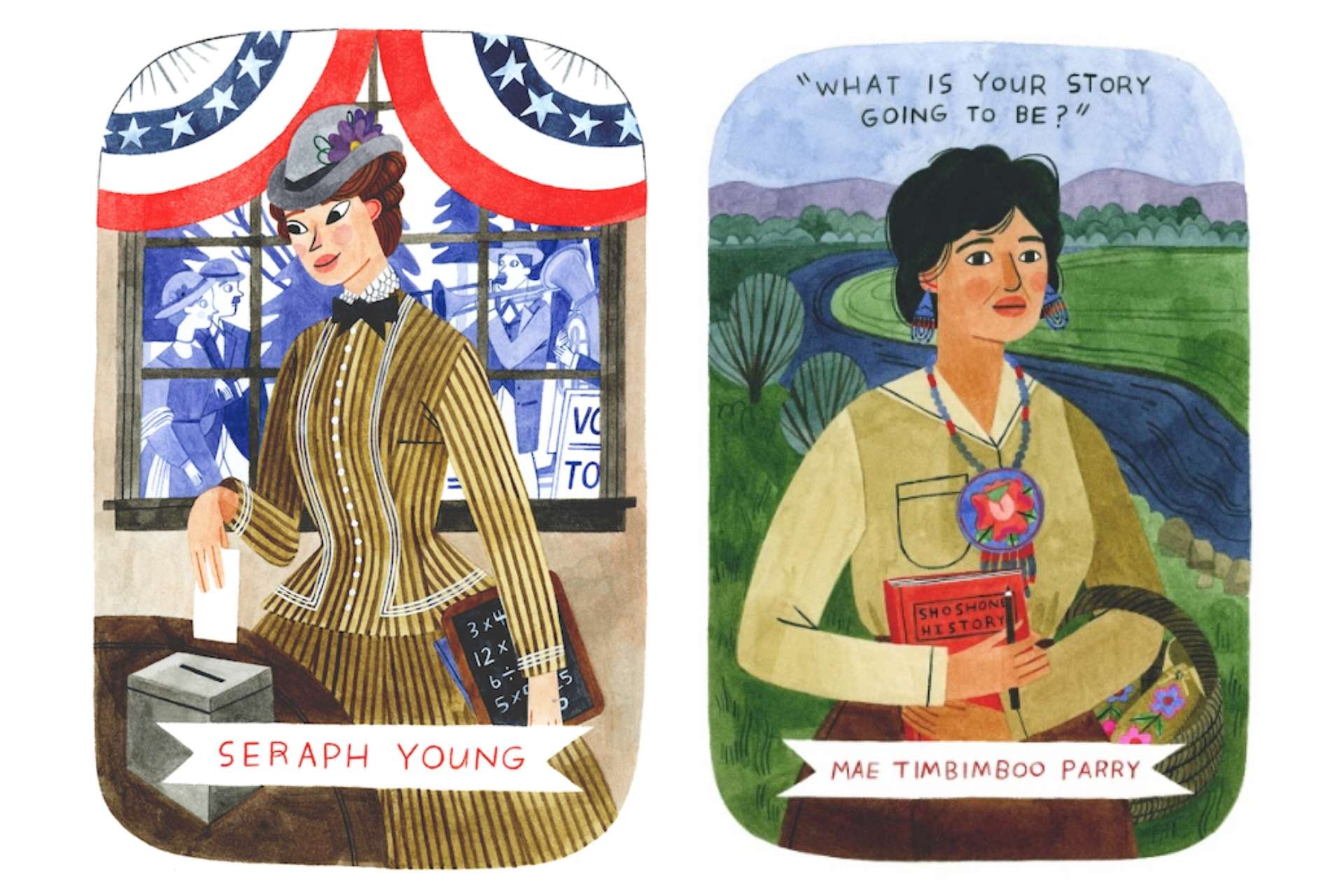 Enjoy the art exhibit "Utah Women Making History" on the second floor of the Library. Art within this exhibit comes from the Utah Division of Arts and Museums' traveling exhibits.
The year 2020 marked three significant women's rights anniversaries. The first being Utahns commemorated the 150th anniversary of Utah women's first votes, when 25 women cast ballots in the Salt Lake City election on February 14, 1870. These women became the first American women to vote under an equal suffrage law. The second significant anniversary is the 100th anniversary of the 19th Amendment, that extended voting rights to women in the United States when it was ratified on August 26, 1920. The third is the 55th anniversary of the Voting Rights Act, that provided needed protections for minority voting rights on August 6, 1965.
Utah women were at the forefront of the national suffrage movement in many ways, but the fight for women's voting rights was just one step in a long list of rights that have had to be gained. Even before the passage of the 19th Amendment, and especially since, Utah women have worked to better their communities in the arts, business, education, law, medicine, the military, music, writing, politics, religious & community organizations, science, sports, and more. This exhibit, "Utah Women Making History," includes Utah artist Brooke Smart's illustrations of Utah women (and a few men) who worked throughout the 20th century to advocate for women and advance their communities. These 50 illustrations were commissioned by Better Days 2020, a nonprofit dedicated to popularizing Utah women's history and spearheading Utah's statewide celebrations of these significant anniversaries.