This fall, Park City Library offers a new event that features locals sharing their passions with the community. We believe these events will be not only entertaining but enlightening as well.
Dana Williams was chosen because everyone loves a good Park City story told by Dana. He's got the institutional memory for the tales about the "old" days that some of us really enjoy.
Julie Wilde was chosen because of her expertise in a healthy, active lifestyle and helping folks preserve those abilities.
Jill Orcshel was chosen because of her experiences making documentaries, a completely new world for most of us.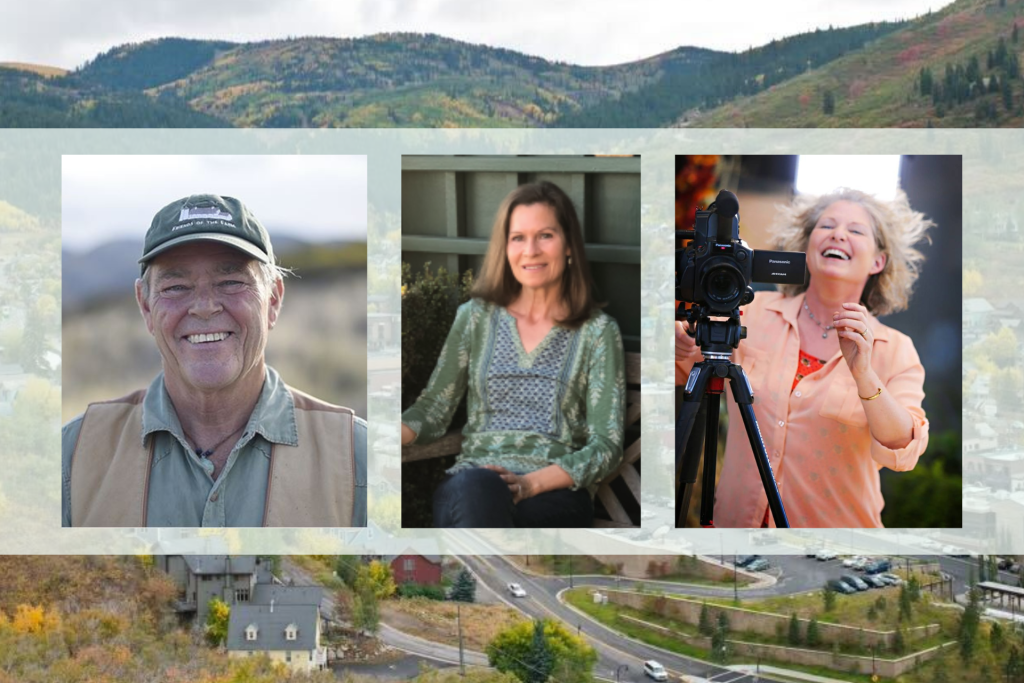 'An Evening With Dana Williams' will feature Park City's former two-term mayor and some fun and interesting anecdotes from his amazingly diverse life including professional musician, bar owner, farmer, mayor, Realtor, and contractor. This will be a wonderfully entertaining evening!
Dana Williams is Park City's former three-term mayor (2002-2014). He has had an amazingly diverse professional life including professional musician, bar owner, farmer, mayor, Realtor, and contractor.
Aging, energy, and joint health… What do they share in common? Valuable and practical information about an often hidden and unknown source of aging, common health concerns, and disease–and what to do about it. 
Julie Wilde is a certified holistic health coach and founder of Transform With Wellness. Her mission is to empower people to live better lives with better health by taking control of their health and well-being. She provides one-on-one and group coaching, corporate programs, health coaching with medical providers, and other wellness services.
Following a global business career working for multinational companies to start-ups where she worked and lived in many places in the US, Asia, and Europe, she pivoted her career into becoming a health coach given a long-term passion for health and wellness.
She attended the Institute of Integrative Nutrition in NYC for her health coaching certification, adding to a globally focused education with a Master's of International Management and BA in Economics. Her other role is the mother of four children.
Originally from Michigan and a long-term resident of Newport Beach, CA, she moved to the Salt Lake area in late 2021.
Jill Orschel combines a passion for film and empathy for her subjects to create documentaries that have screened at the Sundance Film Festival, DOC NYC, SXSW, and more. We'll learn about her filmmaking experiences and take a look at her most recent project, a feature-length documentary entitled "Snowland."
I'm a documentary director and cinematographer based in Park City since 1990. My hope is to give voice to women from the rural Mountain West and other underrepresented communities. My breakout documentary short about a mother of twelve within a secretive polygamous sect (FLDS), Sister Wife, premiered at the 2009 Sundance Film Festival, won a special jury award at SXSW, and went on to screen and win awards at festivals internationally. I have a BA in Broadcast Journalism from Colorado State University, a MFA in Film Studies from the University of Utah. I'm the founder/director of the annual Filmmakers Showcase, in partnership with Park City Film, Now in its 16th year, the showcase highlights new work by emerging and established filmmakers throughout Utah. I'm currently working on the character-driven feature documentary, Snowland, a follow-up to Sister Wife, about a former child bride who is betrayed by her husband and church leaders in Short Creek, and forced to begin a new life in the unfamiliar secular world. To cope, Cora creates Snowland—a magical fantasy realm, metaphorically navigating her journey of lost innocence, survival, and self-discovery. This project started in 2013 and is scheduled to be completed in August 2023.