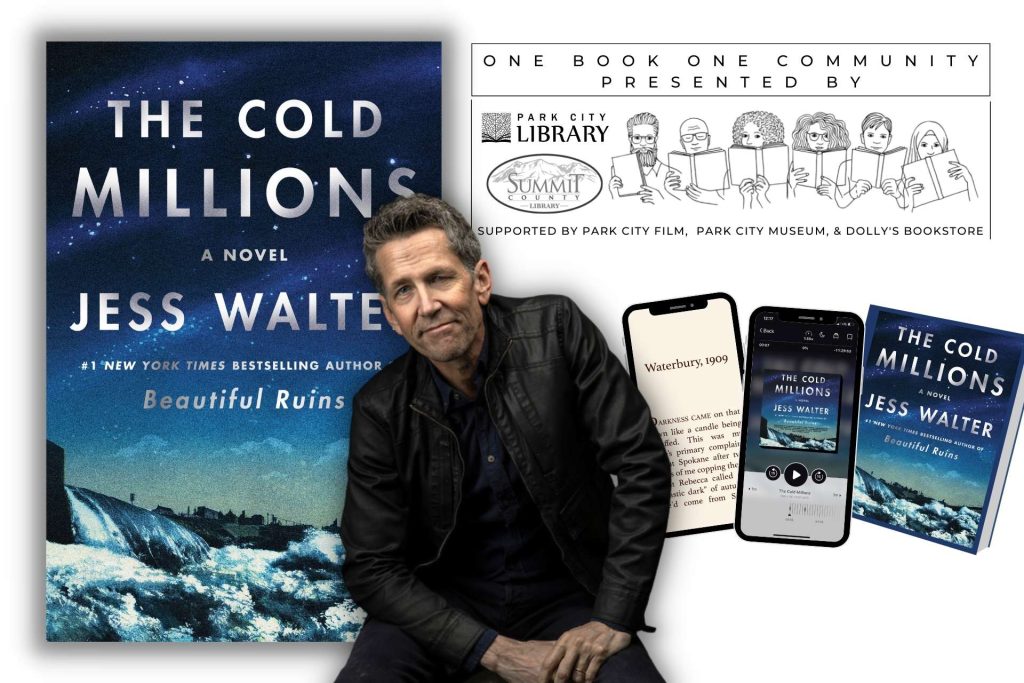 Park City Library and Summit County Library present One Book One Community's 2022 book The Cold Millions by Jess Walter.
Every year, the Summit County community reads one book to create a shared experience of reading. Reading the same book explores our commonalities.
One Book One Community is supported by Park City Film, Park City Museum, and Dolly's Bookstore.
One Book One Community Events
"The Wobblies" will be screened for free in the auditorium. In partnership with Park City Film.
Celebrate the journey of reading Jess Walter's book together by attending his author talk. Jess Walter will be taking questions after his talk.
Reading
The Cold Millions
The Cold Millions is available with no wait as an ebook and eaudiobook on Libby. Physical copies are available in the Library and at Dolly's Bookstore.
Why
The Cold Millions

?
I haven't encountered a more satisfying and moving novel about the struggle for workers' rights in America.

San Francisco Chronicle
The Cold Millions could have been chosen alone for the beautiful historical novel that it is. But it was chosen for how the author weaves historical events with current events that we struggle with today, such as social equity. It was also chosen for how the novel shares the history of the Industrial Workers of the World, also known as the Wobblies. The Wobblies had their own impact on our community and mining.
In the late 1800s, miners had to travel to Salt Lake City for medical care. Unionized miners organized to improve their health care access and created the Miners Hospital. This building is now located in City Park and was previously homed our own library. Read more about this in the Park Record.
Later, in 1919, miners went on strike for better pay and working conditions. Read more about this in the Park Record.
The New York Times' podcast "The Daily" recently released a podcast called Are Unions Making a Comeback? Which explores "what the explosion of union membership during the 1930s can tell us about today's revival."
In additional interest is Joe Hill, one of the more famous IWW organizers, lived part of his life, was convicted of murder, and was executed in Utah. Read more about him on the AFL-CIO website and see digital archives on the Utah Division of Archives and Records Service website. In Salt Lake City, a mural is dedicated to Joe Hill on the side of Ken Sanders Rare Books.
Synopsis of
The Cold Millions
The Cold Millions will break your heart and make you hopeful at the same time.

Seattle Times
An intimate story of brotherhood, love, sacrifice, and betrayal set against the panoramic backdrop of an early twentieth-century America that eerily echoes our own time, The Cold Millions offers a kaleidoscopic portrait of a nation grappling with the chasm between rich and poor, between harsh realities and simple dreams.
The Dolans live by their wits, jumping freight trains and lining up for day work at crooked job agencies. While sixteen-year-old Rye yearns for a steady job and a home, his older brother, Gig, dreams of a better world, fighting alongside other union men for fair pay and decent treatment. Enter Ursula the Great, a vaudeville singer who performs with a live cougar and introduces the brothers to a far more dangerous creature: a mining magnate determined to keep his wealth and his hold on Ursula.
Dubious of Gig's idealism, Rye finds himself drawn to a fearless nineteen-year-old activist and feminist named Elizabeth Gurley Flynn. But a storm is coming, threatening to overwhelm them all, and Rye will be forced to decide where he stands. Is it enough to win the occasional battle, even if you cannot win the war?
About Jess Walter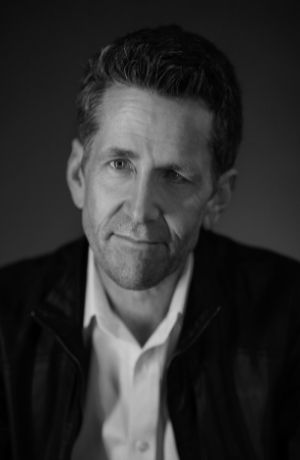 A former National Book Award finalist and winner of the Edgar Allan Poe Award, Jess Walter is the author of seven novels, one book of short stories, and one nonfiction book. His work has been translated into 32 languages, and his fiction has been selected three times for Best American Short Stories as well as the Pushcart Prize and Best American Nonrequired Reading.
Walter began his writing career in 1987 as a reporter for his hometown newspaper, The Spokesman-Review. He was a finalist for the 1992 Pulitzer Prize as part of a team covering the shootout and standoff at Ruby Ridge, in Northern Idaho. This became the subject of Walter's first book, Every Knee Shall Bow, in 1995. He has also worked as a screenwriter and has taught graduate creative writing at the University of Iowa, Pacific University, Eastern Washington, and Pacific Lutheran.
Walter has twice won the Pacific Northwest Booksellers Award (for The Zero and We Live in Water), the Washington State Book Award (The Cold Millions), and was a finalist for the L.A. Times Book Prize (The Zero) and the PEN/USA Award in both fiction (The Zero) and nonfiction (Every Knee Shall Bow). His novel Beautiful Ruins was a #1 New York Times bestseller and spent more than a year on the bestseller list. It was also Esquire's Book of the Year and NPR Fresh Air's Novel of the Year. The Financial Lives of the Poets was Time Magazine's#2 novel of the year and Walter's story collection, We Live in Water, was longlisted for the Story Prize and the Frank O'Connor Short Story Award. Walter's latest novel is the national bestseller, The Cold Millions.
Walter lives with his wife Anne and children, Brooklyn, Ava, and Alec, in Spokane, Washington.