In a twist on the traditional book club, Little Free Library's Action Book Club™ invites participants to read books on timely topics and take part in meaningful—and fun—service projects to benefit their communities. This is reading and social engagement at its best.
During COVID-19, this book club allows Parkites to read together, with their household, or by themselves. The service projects can be done together or alone.
The Park City Library's Action Book Club theme changes each season. Each theme celebrates the joy of reading and the power of literacy.
This book club initiative is supported by the American Library Association's Libraries Transform Communities grant.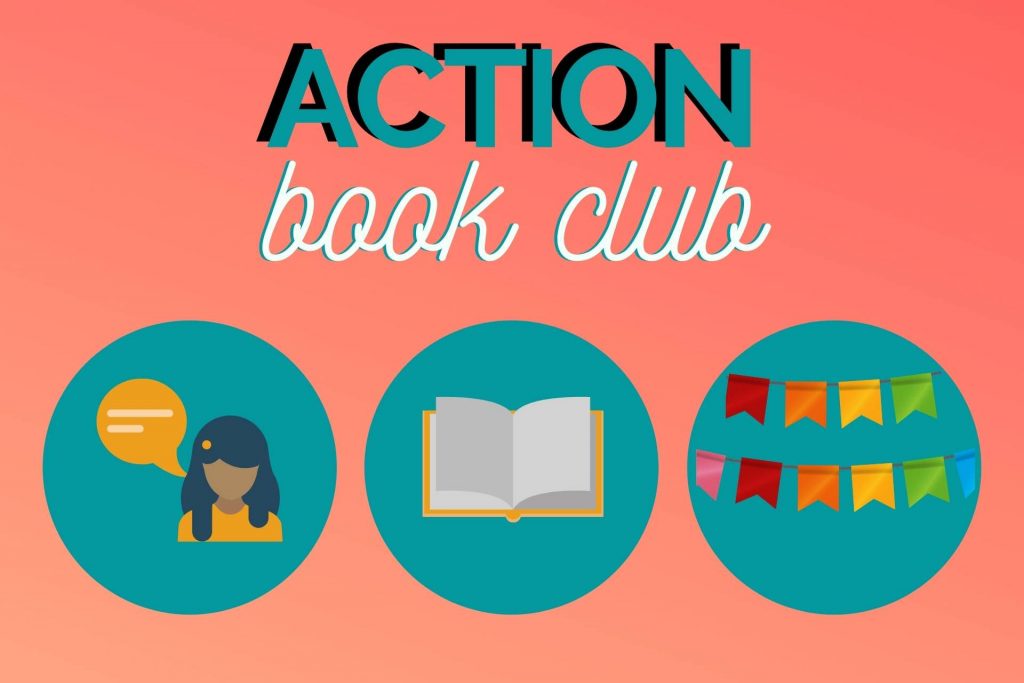 Action Book Club is easy to participate in. Review the theme, choose a book to read, and take an action or attend a library event. If something doesn't appeal to you, find a book that would work better and brainstorm an action that would bring unity to Park City or your neighborhood.
Taking Action
Between March and May, the Park City Library offers these free action bags or library events to attend to bring unity to Park City or your neighborhood. What will you decide to do to celebrate the many voices of Park City?
Mask Action Bag: March 2nd, all day via curbside pickup
Express your unique voice by artistically showing what makes you – YOU – by decorating a mask that shows who you are.
Banner Action Bag: April 6th, all day via curbside pickup
Create a banner for your fence or balcony to celebrate your voice by spreading a message that connects us all.
Todd Parr Virtual Author Event: April 21st, 11am
Kindness and empathy remain at the forefront of Todd's books, which contain many voices. His books soon become family favorites. Park City Librarians love any Todd Parr book, but we recommend It's Okay to Be Different to start with. View this event live on Facebook or through Zoom.
https://us02web.zoom.us/j/5301248466?pwd=b3V6RUJpd1ZDQnNvZE9pOG5xU3dGUT09
Meeting ID: 530 124 8466
Password: Books2020
Library Field Clean Up: May 4th, 4pm
We connect on the Library Field through dogs, sledding, and more. Come together to clean up after the spring melt.
May Day Basket Action Bag: May 4th, all day via curbside pickup
Connect with someone by gifting them a May Day basket that will make them feel connected to their community.
Reading Recommendations for Adults
Reading Recommendations for Teens
Recommended Reads for Youth
Recommendations for Children